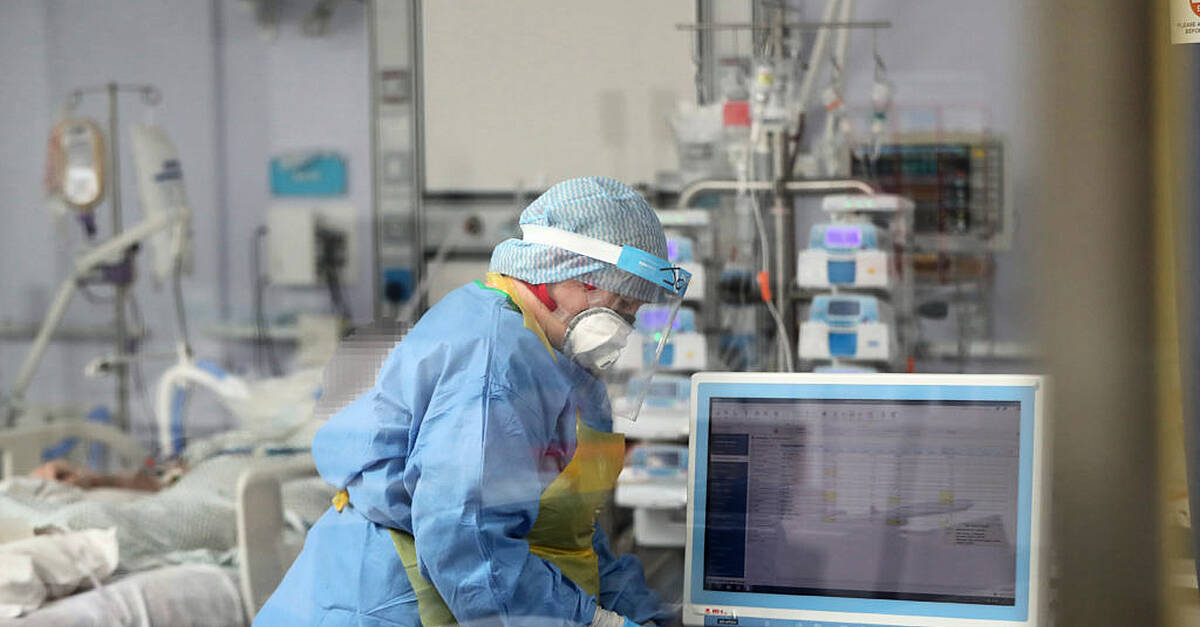 Hospitals in the Republic are now under "extreme" pressure due to a surge in Covid cases, the Irish Nurses and Midwives Organisation (INMO) has warned.
The union said it had been contacted by concerned frontline members this weekend, pointing to a major increase in the number of patients along with high levels of staff out on Covid leave or for self-isolation.
There are now 673 coronavirus patients in hospitals across the State, an increase of 92 since Saturday morning.
Cork University Hospital said it was "exceptionally busy" today and has directed patients to use out-of-hours GP services instead of its emergency department.
The INMO said the hospital has more than 100 nurses out for Covid-19 reasons. One ward in the hospital is closed, as there were only four nurses available to staff it.
Phil Ní Sheaghdha, the INMO General Secretary, said reports from frontline healthcare staff were "deeply disturbing".
"The progress we made on keeping case numbers down seems to be completely undone," she said.
"Covid is creating more patients while also depleting staffing. It's a vicious combination. Staff are far more experienced than they were at the start of this pandemic, but the sheer numbers are difficult to cope with."
She added: "We need all hands on deck here. The government and HSE must focus on supporting the exhausted frontline healthcare workers. This means taking on additional capacity in the private sector and ensuring the childcare needs of frontline workers are taken into account."
Meanwhile, the HSE's chief clinical officer has said hospitals will be "overrun" by Covid-19 if the current growth rate continues.
Dr Colm Henry warned the current trend means hospitals can expect up to 3,000 admissions by the end of the month.
Speaking to the Sunday Independent, he said the situation was an "unprecedented scenario" for the health service.
The Republic's 14-day incidence rate is now at 381.6 cases per 100,000 people.
Dr Catherine Motherway, an intensive care physician at University Hospital Limerick, said rising admissions will impact non-Covid care. "The last time round in March we cancelled everything … this time round there is going to be an attempt made to continue to prioritise life-saving surgical procedures that are scheduled," she said.
"Certainly, minor surgical procedures may need to be cancelled."
Record numbers
This comes as the chief medical officer urged older and more vulnerable people to stay at home, after the State saw a record-breaking number of coronavirus cases reported on Saturday.
Ireland
Covid-19: Older people advised to stay home as rec…
Dr Tony Holohan said: "It is really important that vulnerable and older people do not leave their homes unless absolutely essential.
"This includes asking neighbours or family to carry out errands such as grocery shopping, limiting all contacts to only those people you live with or have to visit for essential care reasons.
"We need to rediscover the spirit of solidarity and community we saw in March and April so that we can all do our part in protecting older and vulnerable people.
"People particularly vulnerable to Covid-19 include older persons and people with pre-existing medical conditions including cardiovascular disease, obesity, diabetes, chronic respiratory disease and cancer."