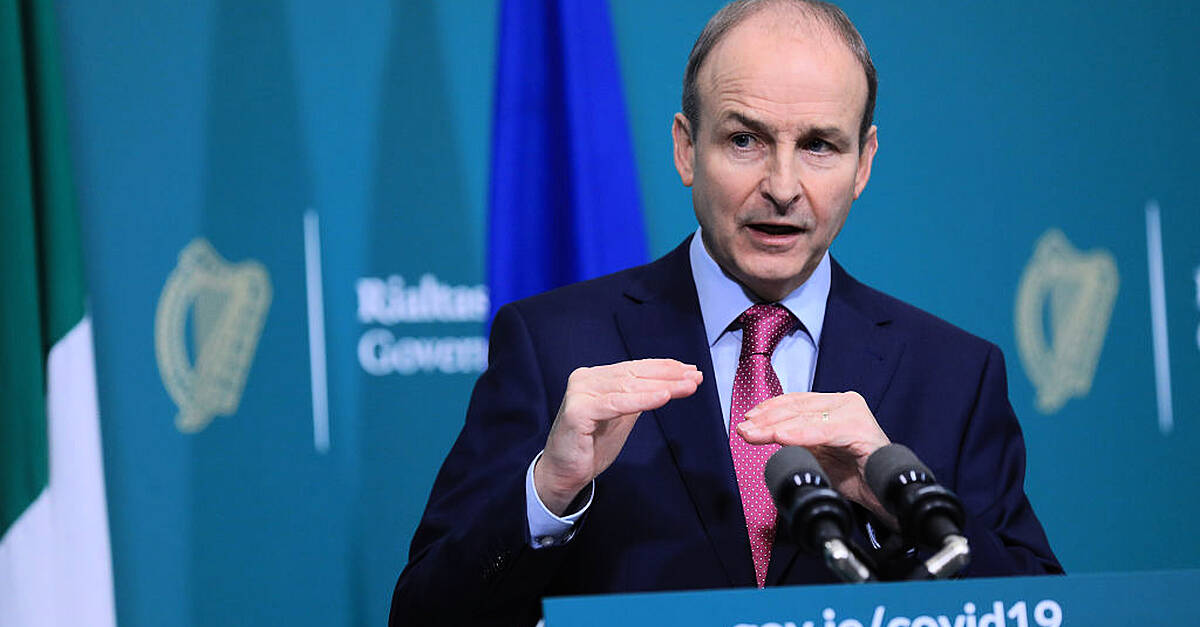 Cabinet Ministers have signed off on new restrictions on travel into the Republic amid the Covid-19 pandemic, the Taoiseach has confirmed.
Current Level 5 lockdown restrictions have also been extended to March 5th, in line with those of Northern Ireland.
Micheál Martin confirmed a number of new measures designed to discourage non-essential travel, including a mandatory quarantine for international travellers who arrive into Ireland without a negative PCR test taken in the previous 72 hours.
Those arriving from Brazil and South Africa will also be required to quarantine for 14 days in a dedicated facility. They will not be permitted to exit this quarantine early with a negative test for Covid-19.
Visa-free short term travel from South Africa and South America is suspended until at least March 5th.
In all other cases, passengers will be newly required by law to quarantine at home for 14 days, with legislative work to implement this to get underway immediately. Until now, while advice has been for arrivals to self-isolate, it has had no legal basis.
Those quarantining at home can exit the 14-day period early with a negative test for the virus on Day 5 or later.
There will also be increased garda presence at checkpoints near ports and airports to question people as to whether their trips are essential, and officers will be able to hand out increased fines.
Drawbridge
"I understand the appeal of the idea that there is a simple answer to the pandemic in our country," Micheál Martin said of calls for the Government to implement more stringent travel restrictions.
Mr Martin said the number of travellers entering into the country had collapsed and that pulling "up the drawbridge" to the island was not the answer to stemming the spread of Covid-19.
Mr Martin said a zero-Covid strategy had been discussed with the National Public Health Emergency Team (Nphet) but it was not considered to be a "sustainable" or possible approach for the Republic.
The Tánaiste, Leo Varadkar, said it would now be "mandatory" for all arrivals into the State to quarantine for the first time — whether that be in designated hotels or their homes.
The new measures would take a "few weeks" to operationalise, Mr Varadkar said.
The State would need to identify quarantine hotels, train staff, and coordinate with the EU, UK and NI Executive, he said.
Two-thirds of cases can now be attributed to the more contagious UK variant, the Minister for Health said.
However, speaking at a briefing announcing the new travel restrictions, the Taoiseach and Tánaiste held that travel was responsible for no more than a small proportion of Covid-19 cases in the Republic.
Nphet advice
Amid the new measures, those who arrive in the State with proof of a negative test for Covid-19 will continue to be permitted to continue on their journey in a discretionary manner — though they will now be legally required to quarantine in their home amid beefed-up enforcement measures.
Though Nphet has previously welcomed the move to introduce the pre-arrival testing requirement, it cautioned that "further measures should be adopted" and called for "discretion as it currently applies" to be removed.
Writing to the Health Minister on January 14th, the chief medical officer Dr Tony Holohan said: "A pre-travel test alone is not a sufficiently robust system for the prevention of disease importation and modelling shows that even the best-performing tests will miss up to 40 per cent of cases."
Dr Holohan wrote that Nphet "recommends that every effort be made to ensure that discretion as it currently applies to the need for restriction of movements and PCR-testing post-arrival in Ireland is removed."
With regards to travellers from the UK and South Africa, Nphet has previously recommended they "should continue to complete a full 14 days' self-isolation in conjunction with a 'Day 5' test which is available from the HSE" amid the spread of "variants of concern" from the regions.
Although those arriving from South Africa will now be required to quarantine for 14 days in a dedicated facility, those arriving from the UK can quarantine at a location of their choice and exit this period early with a negative test for the virus on Day 5, in a deviation from Nphet advice.
The new measures were agreed by the Cabinet sub-committee on Monday.
It comes as the number of patients in hospital with Covid-19 remains high, with more than double the number compared with the first wave last year.